zona glomerulosa
Also found in:
Dictionary
,
Thesaurus
,
Acronyms
,
Encyclopedia
,
Wikipedia
.
zona
[

zo´nah

] (L.)

zona ophthal´mica herpetic infection of the cornea.

zona pellu´cida

1.

the transparent, noncellular, secreted layer surrounding an ovum.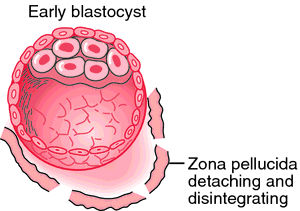 2. area pellucida.
zona radia´ta
a
zona pellucida
exhibiting conspicuous radial striations.
Miller-Keane Encyclopedia and Dictionary of Medicine, Nursing, and Allied Health, Seventh Edition. © 2003 by Saunders, an imprint of Elsevier, Inc. All rights reserved.
zo·na glo·mer·u·lo·sa
the outer layer of the cortex of the suprarenal gland just beneath the capsule; secretes aldosterone.
Farlex Partner Medical Dictionary © Farlex 2012
zo·na glo·mer·u·lo·sa
(

zō'nă glō-mer'yū-lō'să

)

The outer layer of the cortex of the suprarenal gland just beneath the capsule; secretes aldosterone.

Medical Dictionary for the Health Professions and Nursing © Farlex 2012