zona fasciculata
Also found in:
Dictionary
,
Thesaurus
,
Encyclopedia
,
Wikipedia
.
zona
[

zo´nah

] (L.)

zona ophthal´mica herpetic infection of the cornea.

zona pellu´cida

1.

the transparent, noncellular, secreted layer surrounding an ovum.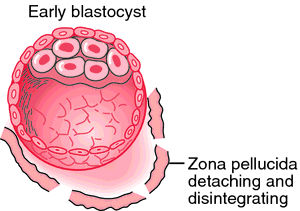 2. area pellucida.
zona radia´ta
a
zona pellucida
exhibiting conspicuous radial striations.
Miller-Keane Encyclopedia and Dictionary of Medicine, Nursing, and Allied Health, Seventh Edition. © 2003 by Saunders, an imprint of Elsevier, Inc. All rights reserved.
zo·na fas·ci·cu·la·ta
the layer of radially arranged cell cords in the cortical portion of the suprarenal gland, between the zona glomerulosa and zona reticularis; secretes cortisol and dehydroepiandrosterone.
Farlex Partner Medical Dictionary © Farlex 2012
zo·na fas·ci·cu·la·ta
(

zō'nă fash-ik'yū-lā'tă

)

The layer of radially arranged cell cords in the cortex of the suprarenal gland, between the zona glomerulosa and zona reticularis; secretes cortisol and dehydroepiandrosterone.

Medical Dictionary for the Health Professions and Nursing © Farlex 2012