strictureplasty
Also found in:
Wikipedia
.
strictureplasty
/stric·ture·plas·ty/ (

strik´cher-plas″te

) surgical enlargement of the caliber of a constricted bowel segment by means of longitudinal incision and transverse suturing of the stricture.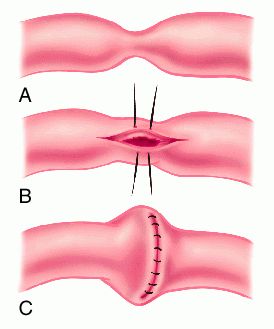 strictureplasty
(strik′chŭr-plas″tē) [ stricture + -plasty]

1. A surgical technique for treating or opening a bowel blockage used to spare the intestines from surgical removal, e.g., in managing Crohn's disease.

2. Surgical release of a stricture.