carcinogenesis
(redirected from physical carcinogenesis)
Also found in:
Dictionary
,
Encyclopedia
.
carcinogenesis
[

kahr″sĭ-no-jen´ĕ-sis

]

production of cancer.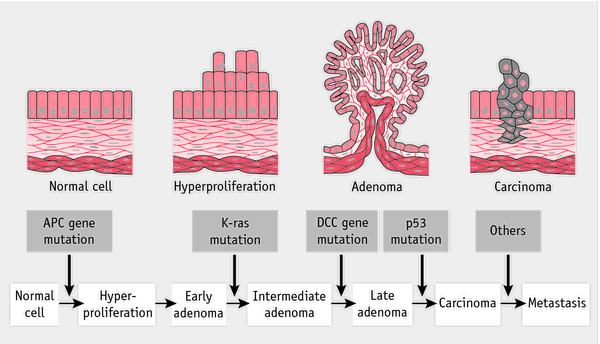 Miller-Keane Encyclopedia and Dictionary of Medicine, Nursing, and Allied Health, Seventh Edition. © 2003 by Saunders, an imprint of Elsevier, Inc. All rights reserved.
car·ci·no·gen·e·sis
(

kar'si-nō-jen'ĕ-sis

),

The origin or production, or development of cancer, including carcinomas and other malignant neoplasms.

[carcino- + G. genesis, generation]

Farlex Partner Medical Dictionary © Farlex 2012
carcinogenesis
Transformation, tumourigenesis Oncology A series of genotypic and phenotypic changes that result in a cell being identified as malignant by virtue of its metastatic potential. See Cancerization, Chemical carcinogenesis, Inducer, One-hit/two-hit model, Proto-oncogenes, Tumor promoter, Tumor suppressor.

McGraw-Hill Concise Dictionary of Modern Medicine. © 2002 by The McGraw-Hill Companies, Inc.
car·ci·no·gen·e·sis
(

kahr'si-nō-jen'ĕ-sis

)

The origin, production, or development of cancer, including carcinomas and other malignant neoplasms.

[carcino- + G. genesis, generation]

Medical Dictionary for the Health Professions and Nursing © Farlex 2012