orthesis
Also found in:
Dictionary
,
Encyclopedia
.
orthosis
[

or-tho´sis

] (Gr.)

an orthopedic appliance or apparatus used to support, align, prevent, or correct deformities or to improve function of movable parts of the body. See also

brace

and

splint

.

cervical orthosis

a rigid plastic orthosis that encircles the neck and supports the chin and the back of the head; used in the treatment of injuries to the cervical spine.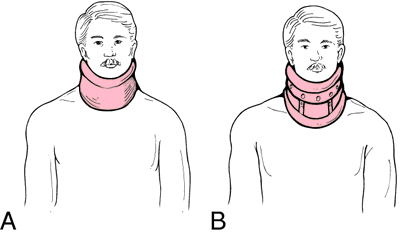 dynamic orthosis an orthosis that both gives support and aids in the initiation and performance of movement by a body part.
or·the·sis
(

ōr-thē'sis

),

Rarely used term for an orthopedic brace, splint, or appliance.

[ortho- + -esis, process]
or·tho·sis
, pl. orthoses (

ōr-thō'sis, -sēz

)

An external orthopedic appliance, as a brace or splint, that prevents or assists movement of the spine or the limbs.

Synonym(s):

orthesis

.

[G. orthōsis, a making straight]
orthesis
pl. ortheses [Gr.] orthosis.