monozygous
(redirected from monozygosity)
monozygotic
[

mon″o-zi-got´ik; mon″o-zi´gus

] (monozygous) pertaining to or derived from a single zygote (fertilized ovum); said of twins. See also dizygotic.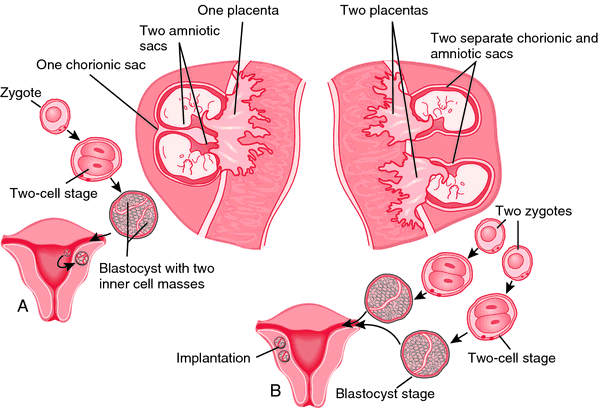 mon·o·zy·got·ic twins
twins resulting from one zygote that at an early stage of development separated into independently growing cell aggregations giving rise to two individuals of the same sex and identical genetic constitution.
---
u·ni·ger·mi·nal
(

yū'ni-jer'mi-năl

),

Relating to a single germ or zygote, for example, monozygotic.