macrocolon
Also found in:
Dictionary
,
Thesaurus
,
Encyclopedia
.
megacolon
[

meg″ah-ko´lon

]

dilatation and hypertrophy of the colon.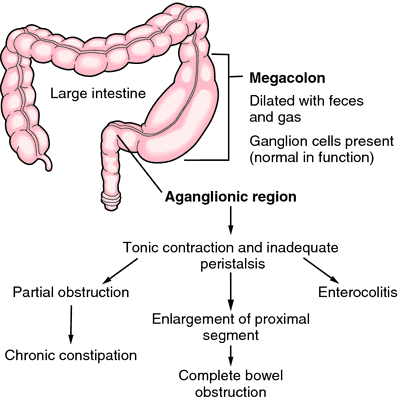 acquired megacolon colonic enlargement associated with chronic constipation, but with normal ganglion cell innervation.
Miller-Keane Encyclopedia and Dictionary of Medicine, Nursing, and Allied Health, Seventh Edition. © 2003 by Saunders, an imprint of Elsevier, Inc. All rights reserved.
mac·ro·co·lon
(

mak'rō-kō'lon

),

A sigmoid colon of unusual length; a variety of megacolon.

Farlex Partner Medical Dictionary © Farlex 2012
mac·ro·co·lon
(

mak'rō-kō'lǒn

)

A sigmoid colon of unusual length; a variety of megacolon.

Medical Dictionary for the Health Professions and Nursing © Farlex 2012