luxation
(redirected from luxatio)
Also found in:
Dictionary
,
Thesaurus
.
dislocation
[

dis″lo-ka´shun

]

displacement of a bone from a joint; called also

luxation

. The most common ones involve a finger, thumb, shoulder, or hip; less common are those of the mandible, elbow, or knee. Symptoms include loss of motion, temporary paralysis of the joint, pain, swelling, and sometimes shock. Dislocations are usually caused by a blow or fall, although unusual physical effort may also cause one. A few dislocations, especially of the hip, are congenital, usually from a faulty construction of the joint, and are best treated in infancy with a cast and possibly surgery.

A dislocation should be treated as a fracture when first aid is administered. First aid includes checking for a pulse distal to the location and keeping the patient as still as possible. The patient is moved as a whole unit on a long board or a stretcher. As soon as possible the dislocation must be reduced by a surgeon.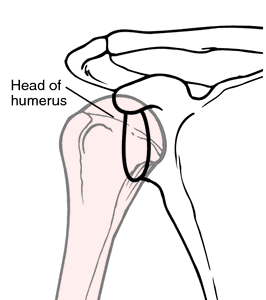 complete dislocation one in which the surfaces are entirely separated.
compound dislocation one in which the joint communicates with the outside air through a wound.
pathologic dislocation one due to disease of the joint or to paralysis of the muscles.
simple dislocation one in which there is no communication with the air through a wound.
Miller-Keane Encyclopedia and Dictionary of Medicine, Nursing, and Allied Health, Seventh Edition. © 2003 by Saunders, an imprint of Elsevier, Inc. All rights reserved.
lux·a·tion
(

lŭk-sā'shŭn

),

2. In dentistry, the dislocation or displacement of the condyle in the temporomandibular fossa, or of a tooth from the alveolus.

[L. luxatio]

Farlex Partner Medical Dictionary © Farlex 2012
luxation
Orthopedics The complete dislocation of a joint. Cf Atlantoaxial subluxation, Subluxation.

McGraw-Hill Concise Dictionary of Modern Medicine. © 2002 by The McGraw-Hill Companies, Inc.
lux·a·tion
(

lŭk-sā'shŭn

)

2.

dentistry

The dislocation or displacement of the condyle in the temporomandibular fossa, or of a tooth from the alveolus.

[L. luxatio]

Medical Dictionary for the Health Professions and Nursing © Farlex 2012
luxation
Dislocation.

Collins Dictionary of Medicine © Robert M. Youngson 2004, 2005
lux·a·tion
(

lŭk-sā'shŭn

)

1. In dentistry, dislocation or displacement of condyle in temporomandibular fossa, or of a tooth from the alveolus.

[L. luxatio]

Medical Dictionary for the Dental Professions © Farlex 2012