isomerism
Also found in:
Dictionary
,
Thesaurus
,
Encyclopedia
,
Wikipedia
.
isomerism
[

i-som´ĕ-rizm

]

the possession by two or more distinct compounds of the same molecular formula, each molecule having the same number of atoms of each element, but in different arrangement.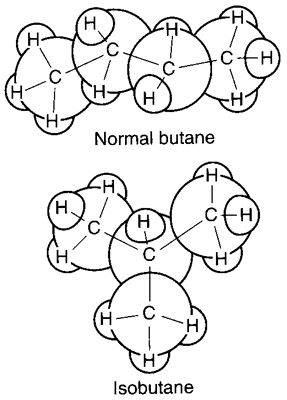 Miller-Keane Encyclopedia and Dictionary of Medicine, Nursing, and Allied Health, Seventh Edition. © 2003 by Saunders, an imprint of Elsevier, Inc. All rights reserved.
i·som·er·ism
(

ī-som'ĕr-izm

),

The existence of a chemical compound in two or more forms that are identical with respect to percentage composition but differ as to the positions of one or more atoms within the molecules, as well as in physical and chemical properties.

Farlex Partner Medical Dictionary © Farlex 2012
isomerism
Cardiology
A term referring to the development of right-sided and left-sided structures (e.g., the atria), on the right (termed right atrial isomerism), or left (termed left atrial isomerism) side.

Chemistry
The process by which one molecule is transformed into another with the same, albeit rearranged, atoms, which may occur spontaneously or require the input of energy.

Basic types of chemical isomerism:
• Structural isomerism, in which the isomers have the same chemical composition but differ from each other in the position (positional isomerism) of various molecules (e.g., of the halides—fluoride, chloride, bromide, etc.—or hydroxy groups), integral to their composition, as well as the integrity of their functional groups, which generally result in functional differences.

• Spatial isomerism, which is characterised by differences in geometric positioning of atoms and in which functional groups in space differ.

Segen's Medical Dictionary. © 2012 Farlex, Inc. All rights reserved.
i·som·er·ism
(

ī-som'ĕr-izm

)

The existence of a chemical compound in two or more forms that are identical with respect to percentage composition but differ as to the positions of one or more atoms within the molecules, and also in physical and chemical properties.

Medical Dictionary for the Health Professions and Nursing © Farlex 2012
isomerism
the phenomenon of two chemical compounds having the same formula but a different arrangement of atoms.

Collins Dictionary of Biology, 3rd ed. © W. G. Hale, V. A. Saunders, J. P. Margham 2005