intestinal amebiasis
Also found in:
Dictionary
,
Thesaurus
,
Encyclopedia
.
Related to intestinal amebiasis:
amoebic dysentery
,
amoebiasis
,
hepatic amebiasis
amebiasis
[

am″e-bi´ah-sis

]

infection with amebae, especially

Entamoeba histolytica.

See illustration.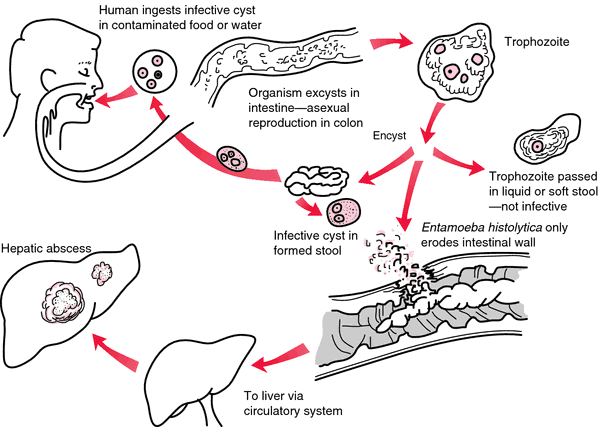 amebiasis cu´tis cutaneous manifestation of amebiasis usually manifested as painful ulcers with distinct undermined borders surrounded by erythematous rims, principally seen in patients with active intestinal or hepatic disease.