ileoanal
ileoanal
[

il″e-o-a´nal

]

pertaining to or connecting the ileum and the anus.

ileoanal reservoir

a pouch for the collection of feces, created surgically in a two stage operation. The first stage involves removal of the rectal mucosa, an abdominal

colectomy

, and construction of a fecal reservoir from loops of ileum; a temporary

ileostomy

is created at this time to allow the ileoanal reservoir to heal. Several months later the patient returns for closure of the

ileostomy

so that discharge of feces through the anus is possible.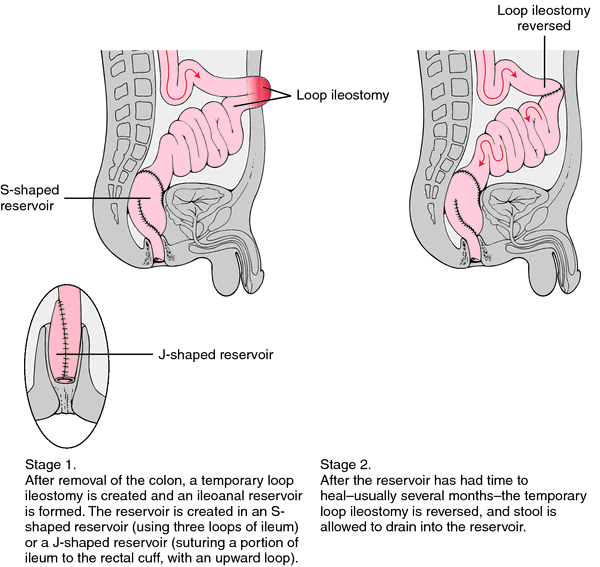 Miller-Keane Encyclopedia and Dictionary of Medicine, Nursing, and Allied Health, Seventh Edition. © 2003 by Saunders, an imprint of Elsevier, Inc. All rights reserved.
il·e·o·a·nal
(

il'ē-ō-ā'năl

)

Denoting a relationship to the ileum and the anus.

Medical Dictionary for the Health Professions and Nursing © Farlex 2012