humidifier
Also found in:
Dictionary
,
Encyclopedia
,
Wikipedia
.
humidifier
[

hu-mid´ĭ-fi″er

]

an apparatus for controlling humidity by adding moisture to the air.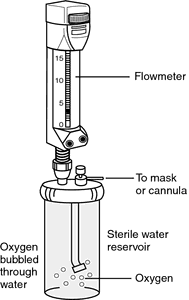 Miller-Keane Encyclopedia and Dictionary of Medicine, Nursing, and Allied Health, Seventh Edition. © 2003 by Saunders, an imprint of Elsevier, Inc. All rights reserved.
humidifier
Nursing A device that puts moisture in air. Cf Dehumidifier.

McGraw-Hill Concise Dictionary of Modern Medicine. © 2002 by The McGraw-Hill Companies, Inc.
hu·mid·i·fi·er
(

hyū-mid'i-fī-ĕr

)

A device for increasing the water vapor content of a gas or of ambient air.

Medical Dictionary for the Health Professions and Nursing © Farlex 2012
hu·mid·i·fi·er
(

hyū-mid'i-fī-ĕr

)

A device for increasing the water vapor content of a gas or of ambient air.

Medical Dictionary for the Dental Professions © Farlex 2012