deep fascia
(redirected from fascia profunda)
Also found in:
Dictionary
,
Thesaurus
,
Encyclopedia
.
fascia
[

fash´e-ah

] (pl. fas´ciae) (L.)

a sheet or band of fibrous tissue such as lies deep to the skin or invests muscles and various body organs. adj.,

adj

fas´cial.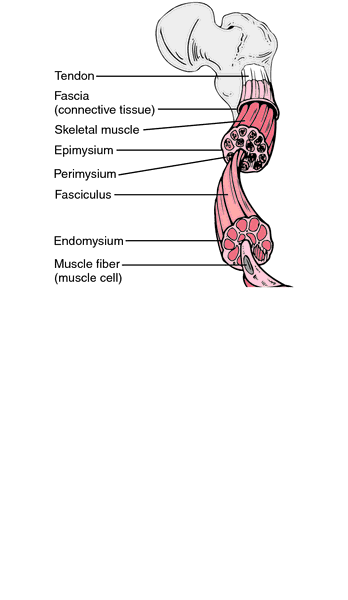 aponeurotic fascia a dense, firm, fibrous membrane investing the trunk and limbs and giving off sheaths to the various muscles.
fascia cribro´sa the superficial fascia of the thigh covering the saphenous opening (fossa ovalis femoris).
crural fascia the investing fascia of the lower limb.
endothoracic fascia that beneath the serous lining of the thoracic cavity.
fascia la´ta the external investing fascia of the thigh.
Scarpa's fascia the deep, membranous layer of the subcutaneous abdominal fascia.
superficial fascia
1. a fascial sheet lying directly beneath the skin.
thyrolaryngeal fascia the fascia covering the thyroid gland and attached to the cricoid cartilage.
transverse fascia that between the transversalis muscle and the peritoneum.
Miller-Keane Encyclopedia and Dictionary of Medicine, Nursing, and Allied Health, Seventh Edition. © 2003 by Saunders, an imprint of Elsevier, Inc. All rights reserved.
deep fas·ci·a
a fibrous membrane of variable thickness, devoid of fat, which invests the muscles, separating the several groups and the individual muscles, forms sheaths for the nerves and vessels, becomes specialized around the joints to form or strengthen ligaments, envelops various organs and glands, and binds all the structures together into a firm compact mass. Terminologia Anatomica [TA] has recommended that the terms "superficial fascia" and "deep fascia" not be used generically or in an unqualified way because of variation in their meanings internationally. The recommended terms are "subcutaneous tissue [TA] (tela subcutanea)" for the former superficial fascia, and "muscular fascia", "parietal fascia", or "visceral fascia" (fascia musculorum, fascia parietal[is], or fascia visceral[is]) in place of deep fascia.
Farlex Partner Medical Dictionary © Farlex 2012
deep fa·scia
(

dēp fash'ē-ă

)

A thin fibrous membrane, devoid of fat, which invests the muscles, separating the several groups and the individual muscles, forms sheaths for the nerves and vessels, becomes specialized around the joints to form or strengthen ligaments, envelops various organs and glands, and binds all the structures together into a firm compact mass.

Medical Dictionary for the Health Professions and Nursing © Farlex 2012