fascia
(redirected from fascia dentata)
Also found in:
Dictionary
,
Thesaurus
,
Encyclopedia
.
fascia
[

fash´e-ah

] (pl. fas´ciae) (L.)

a sheet or band of fibrous tissue such as lies deep to the skin or invests muscles and various body organs. adj.,

adj

fas´cial.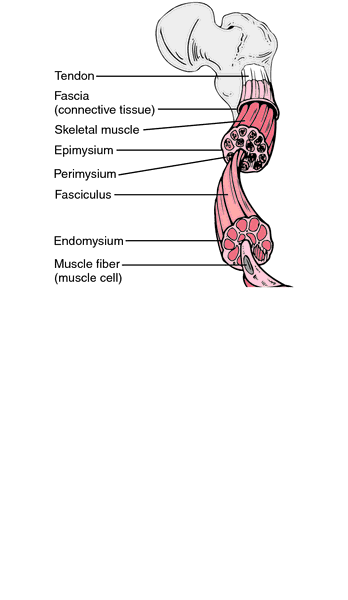 aponeurotic fascia a dense, firm, fibrous membrane investing the trunk and limbs and giving off sheaths to the various muscles.
fascia cribro´sa the superficial fascia of the thigh covering the saphenous opening (fossa ovalis femoris).
crural fascia the investing fascia of the lower limb.
endothoracic fascia that beneath the serous lining of the thoracic cavity.
fascia la´ta the external investing fascia of the thigh.
Scarpa's fascia the deep, membranous layer of the subcutaneous abdominal fascia.
superficial fascia
1. a fascial sheet lying directly beneath the skin.
thyrolaryngeal fascia the fascia covering the thyroid gland and attached to the cricoid cartilage.
transverse fascia that between the transversalis muscle and the peritoneum.
fas·ci·a
, pl.
fas·ci·ae
,
fas·ci·as
(

fash'ē-ă, -ē-ē

), [TA]

A sheet of fibrous tissue that envelops the body beneath the skin; it also encloses muscles and groups of muscles and separates their several layers or groups.

[L. a band or fillet]
fascia
(făsh′ə, fä′shə)
n.
pl.
fasciae
(făsh′ē-ē′, fä′shē-ē′)
1.
Anatomy
a. A sheet or band of fibrous connective tissue enveloping, separating, or binding together muscles, organs, and other soft structures of the body.
b. The tissue of which such a sheet or band is composed.
2. Biology A broad and distinct band of color.
3.
Architecture
a. A flat horizontal band or member between moldings, especially in a classical entablature.
b.
(fā′shə)
pl.
fas·cias
A board covering the ends of rafters on the eaves of a building. Also called
fascia board
.
4.
(fā′shə)
pl.
fas·cias
a. The shape or styling of the front or rear end of an automobile.
b. Chiefly British The dashboard of a motor vehicle.
---
fas′ci·al adj.
fas·ci·a
, pl. fasciae (

fash'ē-ă, -ē

) [TA]

Any sheet of connective tissue that envelops, supports, separates, or connects organs or different tissue layers. Fasciae vary in terms of density and elasticity.

[L. a band or fillet]
fascia
Tendon-like fibrous connective tissue arranged in sheets or layers under the skin, between the muscles and around the organs, the blood vessel and the nerves. Fascial sheaths form compartments throughout the body. Some fascia is dense and tough, some delicate. Much of it contains fat cells. The 'superficial fascia' just under the skin is one of the main fat stores of the body.
Fascia, deep
Thin connective tissue covering or separating the muscles and internal organs of the body.
fascia
A sheet of connective tissue covering, partitioning or binding together muscles and certain other organs, such as the lacrimal sac, the orbital septum and other organs within the orbit, the sclera (e.g. Tenon's capsule), etc.
fas·ci·a
, pl. fasciae (

fash'ē-ă, -ē

) [TA]

Sheet of fibrous tissue that envelops body beneath the skin; also encloses muscles and groups of muscles and separates their several layers or groups.

[L. a band or fillet]