explantation
Also found in:
Dictionary
,
Thesaurus
,
Encyclopedia
.
implant
1.
(im-plant´) to insert or graft material, such as tissue or radioactive material, into intact tissues or a body cavity; see also
transplant
.
2. (im´plant) any material inserted or grafted into the body.
dental implant
a prosthetic tooth with an anchoring structure surgically implanted beneath the mucosal or periosteal layer or in the bone.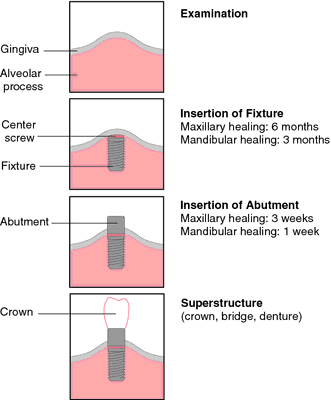 ex·plan·ta·tion
(

eks'plan-tā'shŭn

),

The act of transferring an explant.