enantiomerism
enantiomerism
[

en-an″te-om´er-izm

]

the relationship between two stereoisomers having molecules that are mirror images of each other; enantiomers have identical chemical and physical properties in an achiral environment but form different products when reacted with other chiral molecules and exhibit optical activity. The enantiomer that rotates a beam of polarized light in the clockwise direction is indicated by the prefix (+)-, formerly

d-

or dextro-; the other enantiomer rotates light in a counterclockwise direction and is indicated by the prefix (−)-, formerly

l-

or levo-. See also

dl

-

.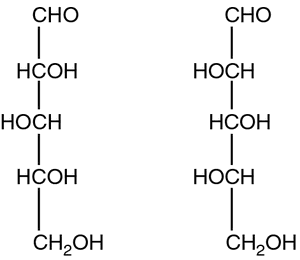 en·an·ti·om·er·ism
(

en-an'tē-om'ĕr-izm

),

chemistry

isomerism in which the molecules in their configuration are related to one another like an object and its mirror image (enantiomers) and, consequently, are not superimposable; enantiomerism entails optical activity, both enantiomers (in identical amounts) rotating the plane of polarized light equally, but in opposite directions.