Dock
(redirected from docker)
Also found in:
Dictionary
,
Thesaurus
,
Legal
,
Financial
,
Encyclopedia
,
Wikipedia
.
Dock
[

dok

]

Lavinia Lloyd (1858–1956). American pioneer in public health nursing. Beginning with her work with the United Workers of Norwich, Connecticut, she made valuable contributions to public health nursing, including work with Lillian

wald

at the Henry Street Settlement in New York. In addition, she was active in the women's suffrage movement and an advocate of legislative control of nursing practice. She was also a prolific author; her works include

Materia Medica for Nurses,

one of the earliest nursing textbooks, and a four-volume

History of Nursing,

written with Adelaide

nutting

.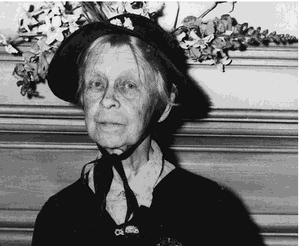 dock
(dŏk)
n.
1. The solid or fleshy part of an animal's tail.
2. The tail of an animal after it has been bobbed or clipped.
tr.v.
docked
,
docking
,
docks
To clip short or cut off (an animal's tail, for example).
Dock, Lavinia Lloyd
an American public health nurse. A graduate of the Bellevue Hospital Training School for Nurses in New York in 1886, she started a visiting nurse service in Norwalk, Connecticut. She then joined the New York City Mission before becoming an assistant to Isabel Hampton Robb at Johns Hopkins Hospital in Baltimore. She returned to public health nursing when she joined the Henry Street Settlement in New York to work with Lillian Wald. She advocated an international public health movement and the improvement of education for nurses. With M. Adelaide Nutting, she wrote History of Nursing, a classic in nursing literature.