cervical eversion
Also found in:
Dictionary
,
Thesaurus
.
eversion
[

e-ver´zhun

]

a turning inside out; a turning outward.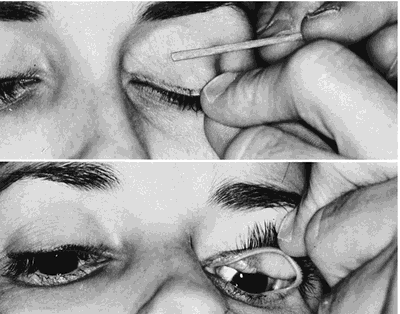 cervical eversion the columnar glandular epithelium on the surface of the cervix surrounding the cervical os.
cervical eversion
Ectropion Gynecology The outward migration of columnar endocervical glands, the T zone or transition zone into the squamous epithelium of the uterine cervix; CE is usually asymptomatic and is associated with an ↑ in baseline estrogens as seen in pregnancy, at puberty or with exogenous hormones, as in OC use. See Transition zone.