aproctia
Also found in:
Dictionary
,
Thesaurus
,
Encyclopedia
.
anus
[

a´nus

] (pl. a´nus)

the opening of the rectum on the body surface.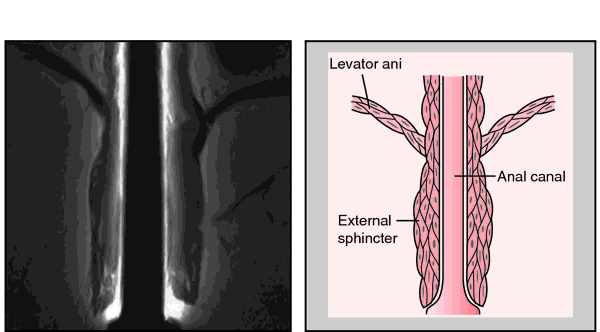 Miller-Keane Encyclopedia and Dictionary of Medicine, Nursing, and Allied Health, Seventh Edition. © 2003 by Saunders, an imprint of Elsevier, Inc. All rights reserved.
a·proc·ti·a
(

ă-prok'shē-ă

),

Congenital absence or imperforation of the anus.

[G. a- priv. + prōktos, anus]

Farlex Partner Medical Dictionary © Farlex 2012
aproctia
An obsolete term for:
(1) Anal agenesis; 
(2) Imperforate anus.

Segen's Medical Dictionary. © 2012 Farlex, Inc. All rights reserved.
a·proc·ti·a
(

ă-prok'shē-ă

)

Congenital absence or imperforation of the anus.

[G. a- priv. + prōktos, anus]

Medical Dictionary for the Health Professions and Nursing © Farlex 2012