amebiasis cutis
Also found in:
Dictionary
,
Thesaurus
,
Encyclopedia
.
amebiasis
[

am″e-bi´ah-sis

]

infection with amebae, especially

Entamoeba histolytica.

See illustration.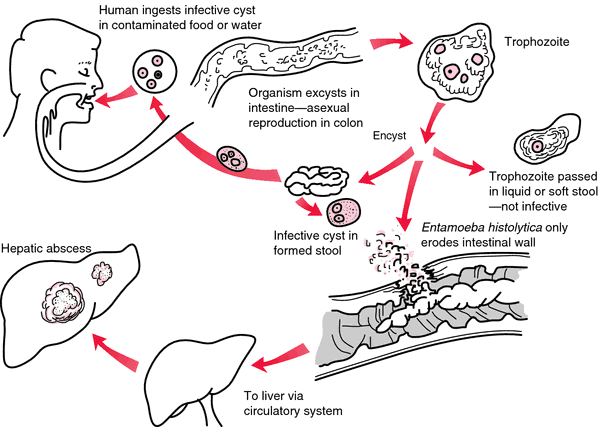 amebiasis cu´tis cutaneous manifestation of amebiasis usually manifested as painful ulcers with distinct undermined borders surrounded by erythematous rims, principally seen in patients with active intestinal or hepatic disease.
Miller-Keane Encyclopedia and Dictionary of Medicine, Nursing, and Allied Health, Seventh Edition. © 2003 by Saunders, an imprint of Elsevier, Inc. All rights reserved.
a·me·bi·a·sis cu·'tis
cutaneous amebiasis, usually appearing as an extension of underlying infection (for example, perianal or at a colostomy site or over a liver abscess).
Farlex Partner Medical Dictionary © Farlex 2012