acini
Also found in:
Dictionary
,
Thesaurus
,
Encyclopedia
.
acinus
[

as´ĭ-nus

] (pl. a´cini) (L.)

any of the smallest lobules of a compound gland.

liver acinus

the smallest functional unit of the liver, a mass of liver parenchyma that is supplied by terminal branches of the portal vein and hepatic artery and drained by a terminal branch of the bile duct.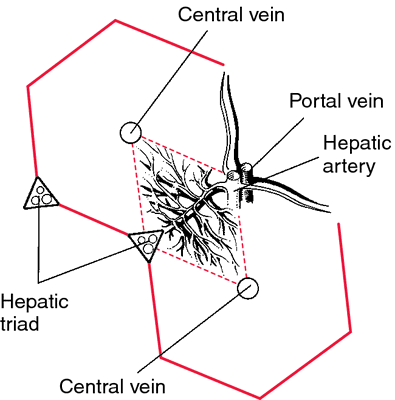 Miller-Keane Encyclopedia and Dictionary of Medicine, Nursing, and Allied Health, Seventh Edition. © 2003 by Saunders, an imprint of Elsevier, Inc. All rights reserved.
ac·i·ni
(

as'i-nī

),

Plural of acinus.

Farlex Partner Medical Dictionary © Farlex 2012
acini
Plural of acinus, see there.

Segen's Medical Dictionary. © 2012 Farlex, Inc. All rights reserved.
acini
Plural of acinus, eg, milk-producing glands of breast

McGraw-Hill Concise Dictionary of Modern Medicine. © 2002 by The McGraw-Hill Companies, Inc.
ac·i·ni
(

as'i-nī

)

Plural of acinus.

Medical Dictionary for the Health Professions and Nursing © Farlex 2012