yin/yang
yin/yang
a Chinese philosophy that each entity is one, but contains two equal and opposite forces. The forces of yang include maleness, the sun, and heat; the forces of yin include femaleness, darkness, and cold. Macrobiotic diets are based on the division of food into yin and yang properties. Many holistic care practices are rooted in the belief that there must be a balance between yin and yang forces for health and that illness is the result of imbalance.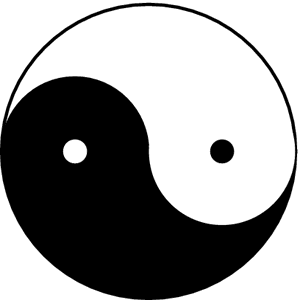 yin/yang
(

yin-yang

)

In traditional Chinese medicine, the concept of opposing but complementary forces thought to underlie concepts of good health (e.g., heat/cold, hard/soft).
Yin/yang
Universal characteristics used to describe aspects of the natural world.