Sabin
Also found in:
Dictionary
,
Thesaurus
,
Encyclopedia
,
Wikipedia
.
Sabin
[

sa´bin

]

Albert Bruce (1906–1993). American virologist, born in Bialystok, Poland; he developed an oral vaccine against poliomyelitis; see

poliovirus

vaccine

live oral

.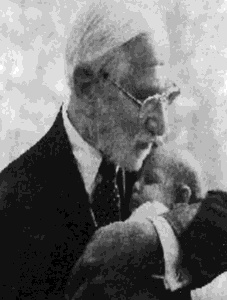 Miller-Keane Encyclopedia and Dictionary of Medicine, Nursing, and Allied Health, Seventh Edition. © 2003 by Saunders, an imprint of Elsevier, Inc. All rights reserved.
Sa·bin
(

sā'bĭn

),

Farlex Partner Medical Dictionary © Farlex 2012
sabin
An obsolete, non-SI (International System) unit of acoustic absorbance.

Segen's Medical Dictionary. © 2012 Farlex, Inc. All rights reserved.