Punnett square
(redirected from Punnet square)
Also found in:
Encyclopedia
.
Punnett square
[

pun´et

]

a graphic depiction in grid form of how genes from each parent might combine in an offspring.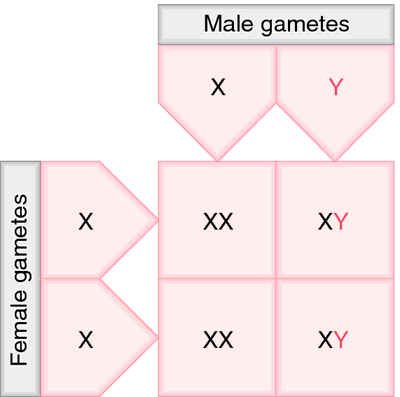 Punnett square
a table devised by the British geneticist R. Punnett, in which all possible combinations of gametes and progeny are displayed in a grid structure. For example in the cross:

Aa, Bb x aa, Bb

the Punnett square would be as in Fig. 262.
Punnett,
Reginald Crundall, English geneticist, 1875-1967.

Punnett square - a grid used in genetics. Synonym(s): checkerboard