Lund-Browder classification
Lund-Browder classification
[

lund brow´der

]

a method for estimating the extent of burns that allows for the varying proportion of body surface in persons of different ages. It is used instead of the

rule of nines

for children, in whom the head occupies a larger area and the lower limbs a smaller area than in adults. See illustration.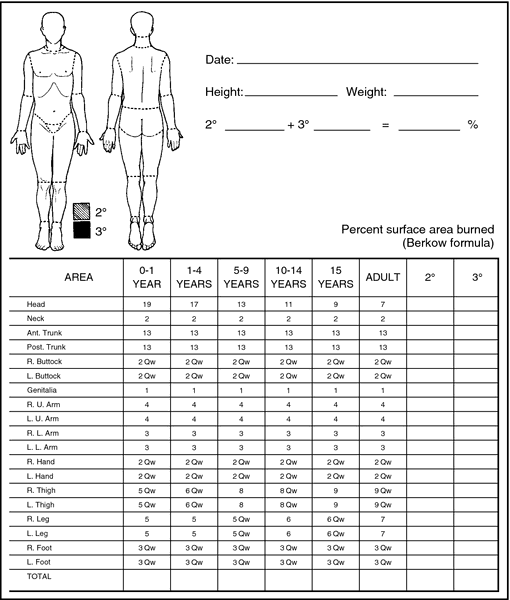 Miller-Keane Encyclopedia and Dictionary of Medicine, Nursing, and Allied Health, Seventh Edition. © 2003 by Saunders, an imprint of Elsevier, Inc. All rights reserved.