log rolling
(redirected from Logrolling (sport))
Also found in:
Legal
,
Wikipedia
.
log rolling
a method of turning patients following neurosurgical procedures when the spine must be maintained in alignment. Two persons use a sheet to turn the patient as a unit; if the patient is unable to support the head, a third person is necessary.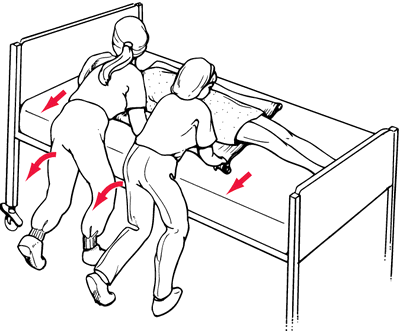 Miller-Keane Encyclopedia and Dictionary of Medicine, Nursing, and Allied Health, Seventh Edition. © 2003 by Saunders, an imprint of Elsevier, Inc. All rights reserved.
A technique for turning a patient whose body must be kept axially aligned—e.g., with spinal injury—in which their extremities are held close to their sides and they are rolled like a log

Segen's Medical Dictionary. © 2012 Farlex, Inc. All rights reserved.