Hymenolepis
(redirected from Hymenolepis carioca)
Also found in:
Encyclopedia
.
Hymenolepis
[

hi″men-ol´ĕ-pis

]

a genus of

tapeworms

.

H. diminu´ta, H. lanceola´ta,

and

H. na´na

have been found in humans.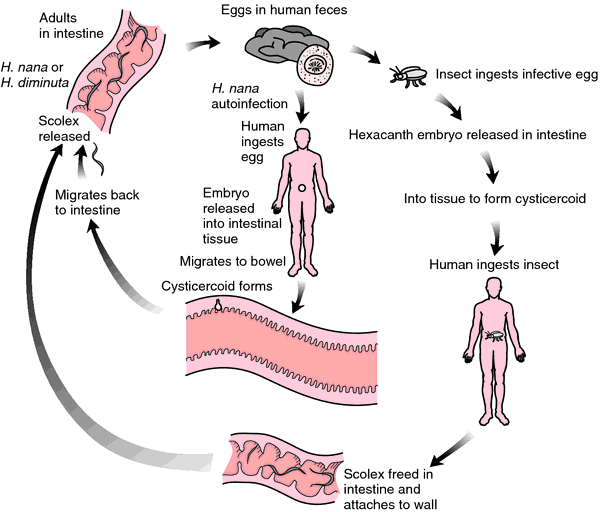 Miller-Keane Encyclopedia and Dictionary of Medicine, Nursing, and Allied Health, Seventh Edition. © 2003 by Saunders, an imprint of Elsevier, Inc. All rights reserved.
Hymenolepis
(

hī'me-nol'ĕ-pis

),

The largest genus (family Hymenolepididae) of tapeworms in the order Cyclophyllidea; especially common parasites of rodents, shrews, and aquatic birds.

[G. hymēn, membrane, + lepis, rind]

Farlex Partner Medical Dictionary © Farlex 2012