genogram
Also found in:
Dictionary
,
Wikipedia
.
genogram
[

je´no-gram

]

a family assessment tool consisting of a family tree diagram depicting family dispersals, losses, roles, and organizational patterns over three or more generations.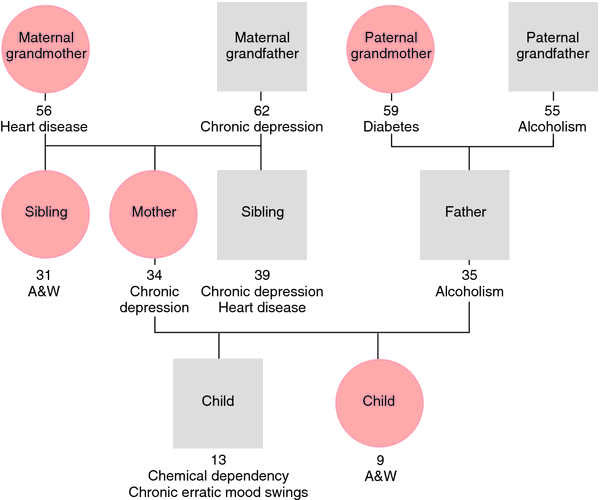 genogram
(jĕn′ō-grăm′, jē′nō-)
n.
A genealogical diagram that indicates the medical histories of the members of a given individual's family, usually over several generations.
genogram
Genetics
A chart intended to display in graphic form the complex psychological interactions that occur in a multigenerational family; genograms use some of the geneologic symbols used in creating pedigrees of patients with genetic diseases, and adds those that are germane to the cohort being studied.
Genogram
A family tree diagram that represents the names, birth order, sex, and relationships of the members of a family. Therapists use genograms to detect recurrent patterns in the family history and to help the members understand their problem(s).