ERCP
Also found in:
Dictionary
,
Acronyms
,
Wikipedia
.
cholangiopancreatography
[

ko-lan″je-o-pan″kre-ah-tog´rah-fe

]

radiographic examination of the bile ducts and pancreas after administration of a contrast medium.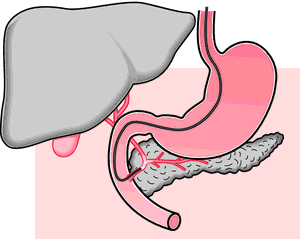 endoscopic retrograde cholangiopancreatography
(ERCP) a procedure consisting of a combination of retrograde cholangiography and transhepatic cholangiography. The endoscope is advanced into the duodenum, the biliary tract is cannulated, and contrast medium is injected in order to demonstrate all portions of the biliary tree. See also
gallbladder
.
ERCP
Abbreviation for endoscopic retrograde cholangiopancreatography.
Endoscopic retrograde cholangiopancreatography (ERCP)
Diagnostic technique used to obtain a biopsy. Also a surgical method of relieving biliary obstruction caused by a tumor.