monogerminal
Also found in:
Dictionary
.
monozygotic
[

mon″o-zi-got´ik; mon″o-zi´gus

] (monozygous) pertaining to or derived from a single zygote (fertilized ovum); said of twins. See also dizygotic.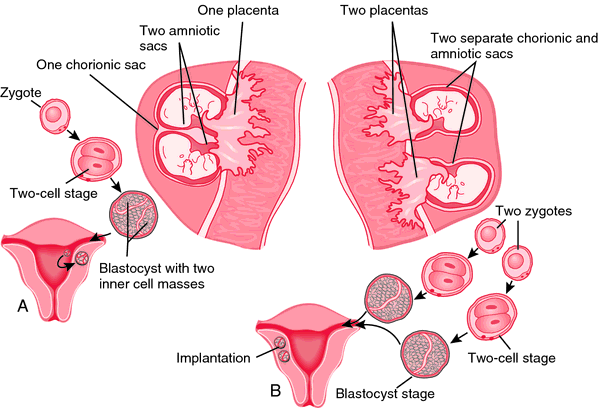 u·ni·ger·mi·nal
(

yū'ni-jer'mi-năl

),

Relating to a single germ or zygote, for example, monozygotic.
monogerminal
developed from one ovum; said of identical twins.