diastasis recti abdominis
Also found in:
Dictionary
,
Thesaurus
,
Encyclopedia
.
diastasis
[

di-as´tah-sis

]

1.

dislocation or separation of two normally attached bones between which there is no true joint. See illustration.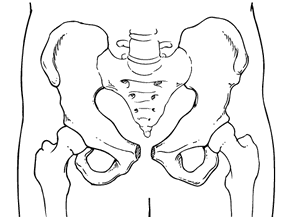 2. an abnormally large separation between associated bones, as between the ribs.
3. the rest period of the cardiac cycle, occurring just before systole. Called also diastasis cordis.
diastasis rec´ti abdo´minis separation of the rectus muscles of the abdominal wall, sometimes occurring during pregnancy.
diastasis recti abdominis
the separation of the two rectus muscles along the median line of the abdominal wall. In a newborn the condition is the result of incomplete development. In an adult woman the abnormality is often caused by repeated pregnancies or multiple birth, such as the delivery of triplets.