rachidian
Also found in:
Dictionary
,
Thesaurus
,
Wikipedia
.
spinal
[

spi´nal

]

1. pertaining to a spine.

2. pertaining to the vertebral column.

spinal cord

that part of the central nervous system lodged in the spinal canal, extending from the foramen magnum to the upper part of the lumbar region. It is composed of an inner core of gray substance in which nerve cells predominate and an outer layer of white substance in which myelinated nerve fibers predominate. Called also

medulla spinalis

. (See Plates and see accompanying figures.)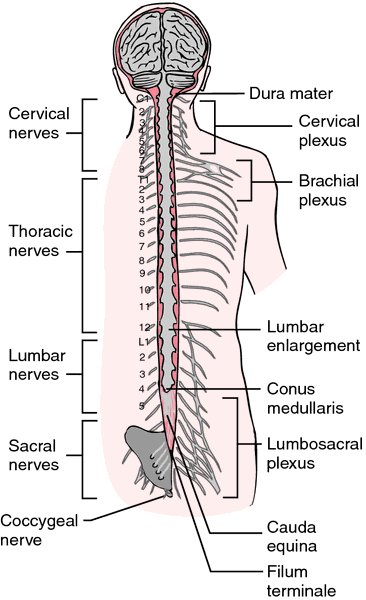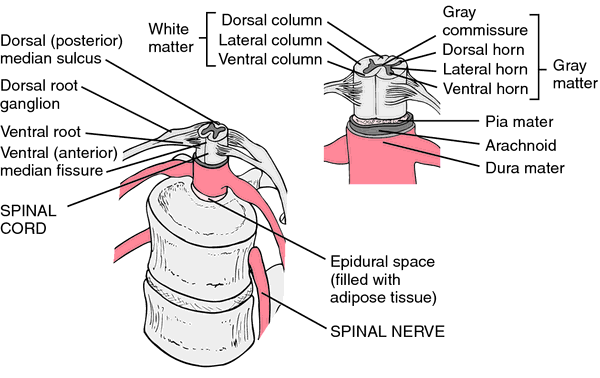 spi·nal
(

spī'năl

),

1. Relating to any spine or spinous process.

2. Relating to the vertebral column.

[L. spinalis]
rachidian
/ra·chid·i·an/ (

rah-kid´e-an

) spinal (1).
rachidial, rachidian
pertaining to the spine.