Quervain's disease
Quervain's disease
[

kār-vaz´

]

inflammation of the long abductor and short extensor tendons of the thumb, with swelling and tenderness. Called also

de Quervain's disease

.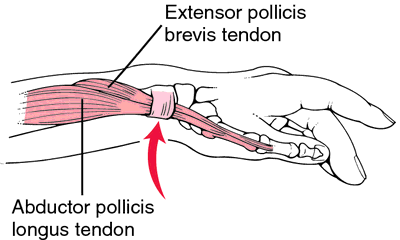 Quervain's disease
[kervānz′, kerveNz′]
Etymology: Fritz de Quervain, Swiss surgeon, 1868-1940; L, dis; Fr, aise, ease
chronic tenosynovitis of the abductor pollicis longus and extensor pollicis brevis muscles of the thumb.